Witness Statements & Interviews
Gathering facts is a critical component in any investigation for both civil and criminal cases. On The Lookout's New Jersey investigators are specially trained to obtain all types of witness and case party statements.  We will investigate the background of prospective witnesses to ensure reliability and can obtain tape-recorded or written statements.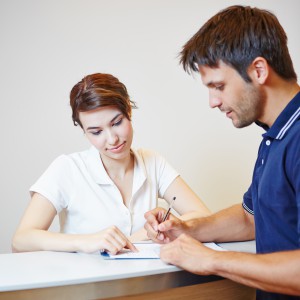 Have multiple witnesses and not sure who to depose?
Our thorough witness statements can help you determine who to depose and whose testimony may be relevant to your case. Time is extremely valuable and it may not be necessary to obtain the deposition of every listed witness to an incident. Our investigators will go out and collect witness statements, asking the right questions to obtain the needed information for you to make a qualified decision on who to depose.
Have an uncooperative witness?
Our investigators recognize the importance of gaining the cooperation of witnesses and possess extensive knowledge and experience in turning hostile witnesses into valuable assets.
Contact us today for more information on how our witness statements can help build your case.