Surveillance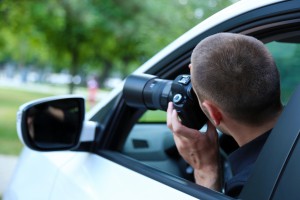 Surveillance is crucial in insurance fraud investigations and in confirming testimony in civil litigation.
Our private investigators use a combination of the latest technology, most up to date information and advanced skills and techniques to deliver results in a professional manor. By using On The Lookout you can rest assured that your surveillance assignments will be handled in a confidential and discrete manner, by highly skilled and experienced investigators.
Don't let your subject know you're onto them
Our private investigators know how to obtain surveillance footage that is permissible in court without being noticed by the subject. Once a subject realizes someone is filming their actions, the chances of obtaining useful footage is drastically reduced.
We've gathered thousands of hours of video surveillance. Our clear footage has helped to prove fraudulent claims and provide case-altering information in countless lawsuits.
Our track record shows the quality of our surveillance team
In 2012 one of our lead investigators managed an operation that exposed a $100 million fraud case by tracking online activities, identifying the perpetrator and supervising a field surveillance team covering four states to bring the offender to justice.
In late 2013 our lead investigator assisted in an insurance company fraud case by proving fraud in a 22 year old disability case. The investigator was able to capture the individual walking over 2 miles in flip flops while pushing a baby stroller and jumping up and down at a bar during a sporting event.
These are just some of the examples of the type of work our investigative team can handle and the quality of results we can produce.