Corporate Surveillance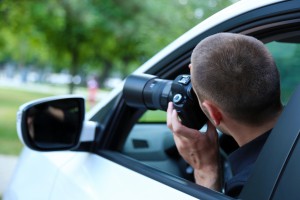 Our corporate surveillance team provides you with a specially trained and supervised team that knows how to legally produce relevant evidence and remain undetected. Their skills and abilities have been refined over thousands of scenarios.
General Investigation: For both corporations and individuals, we provide the surveillance you need to minimize your liability for workers compensation fraud. Our well-trained team of investigators will go undetected as they collect video surveillance and claimant statements to help support your case.
Defeating Workers Compensation: One of the best ways to prove workers compensation fraud is through video surveillance. This evidence can help show the extent to which a claimant was untruthful in regard to any injuries. Our clear video surveillance footage will provide you with the proof you need.
What You Get: All reports are completed with full details on any investigations, along with clear surveillance footage.
Our track record shows the quality of our surveillance team
In 2012 one of our lead investigators managed an operation that exposed a $100 million fraud case by tracking online activities, identifying the perpetrator and supervising a field surveillance team covering four states to bring the offender to justice.
In late 2013 our lead investigator assisted in an insurance company fraud case by proving fraud in a 22 year old disability case. The investigator was able to capture the individual walking over 2 miles in flip flops while pushing a baby stroller and jumping up and down at a bar during a sporting event.
These are just some of the examples of the type of work our investigative team can handle and the quality of results we can produce.